Scott Rollins, MD
Founder and Medical Director
In private practice since 1994, Dr Rollins is Board Certified with the American Board of Family Medicine and has been certified in Advanced Cardiac Life Support and Advanced Trauma Life Support. With these credentials and years of experience in a rural practice he is well qualified in managing complex medical issues as well as handling serious medical emergencies and injuries.
As the first physician in Western Colorado to be Board Certified with the American Board of Anti-Aging and Regenerative Medicine, Dr Rollins also has extensive training and experience with bioidentical hormone replacement for men and women, thyroid and adrenal disorders, fibromyalgia, chronic fatigue, weight loss and healthy aging.
In 2006 Dr. Rollins opened AdvantAge Integrative Medicine in Grand Junction in order to bring these specialty services to Western Colorado. In 2008 he founded the Integrative Medicine Center of Western Colorado.
Dr Rollins is an active educator with a passion for learning and teaching. He can be found doing weekly educational seminars, newspaper columns and television news commentary on local network affiliates. He is a clinical faculty member at the University of Colorado School of Medicine, hosting medical students for their one month long family medicine training.
In 2004 Dr. Rollins was chosen for "Colorado Family Physician of the Year." This prestigious award is given annually to only one of over 1,800 family physicians. The recipient is chosen by the Board of the Colorado Chapter of the American Academy of Family Physicians and is based on their expertise and commitment to family medicine.
He is a member of the American College for the Advancement of Medicine (ACAM). Having passed the "gold standard" examination from ACAM, he is "Certified in Chelation Therapy". Dr. Rollins has extensive background in Occupational Medicine, caring for work related injuries, and is certified as "preferred provider" with Pinnacol Assurance, Colorado's largest workers' compensation insurance company. He serves as a medical director for HopeWest Hospice in Plateau Valley and Debeque.
After graduating from the University of Kansas School Of Medicine, he then finished his residency training in Family Practice at St. Mary's Hospital in Grand Junction. He opened his private practice in Collbran, Colo. in 1994 where he and his partner provide full service family practice care while providing 24 hr / day emergency coverage.
An avid health enthusiast himself Scott "walks the talk" enjoying time with his wife and two boys, cooking and eating healthy foods, working in his family's organic garden, taking his ritual morning walk, hiking, skiing or just relaxing playing guitar and piano.
---
Sue Goebel, APN
Advanced Practice Nurse
Sue K. Goebel originates from North Dakota, where she received her Bachelor of Science in Nursing and went on to earn her Master of Science from the University of North Dakota in Grand Forks. After earning her MS, Goebel practiced as a clinical nurse specialist in parent-child nursing (now family practice nursing) and became certified as a Nurse Practitioner in 1994. She practiced as a Nurse Practitioner for five years and served as an adjunct clinical instructor and classroom lecturer in both the undergraduate and graduate programs at her alma mater.
Goebel has been a member of the faculty at Colorado Mesa University since 1998 and taught a variety of courses. She currently teaches Health Assessment and Promotion, Theories and Foundations and Public Health. Goebel has practiced as a nurse practitioner at the Integrative Medicine Center since 2011.
Sue's nursing career has always had at its center an appreciation for nursing as a transpersonal endeavor, with interest inclusive of human sexuality, communication, growth and development. While forensics, health literacy and legal nurse consulting remain strong interests, she has found a passion for integrative health and holistic healing.
Her professional memberships include National Association of Nurse Practitioners in Reproductive Health, the American Academy of Nurse Practitioners, the Association for the Prevention of Child Abuse, the International Association of Forensic Nursing and Sigma Theta Tau International.
---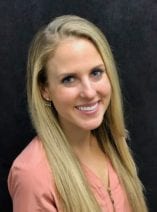 Katie McCloud, PA
Physician Assistant
Katie is a board certified Physician Assistant who earned her degree from Barry University in Saint Petersburg, Florida. She earned a second master's degree from the University of Florida in Health Education and Behavior and works with her patients on tailored diagnostic testing and treatment protocols that integrate dietary and supplement plans, IV therapy, and hormone balancing.
In addition to managing autoimmune and chronic conditions, Katie has a particular interest in anti-aging and preventative medicine. She has been trained in thyroid management and bio-identical hormone replacement for both men and women with an emphasis in hormone pellet insertions. Katie is skilled in the aesthetic industry as well and has been trained in facial injections using Platelet Rich Plasma (PRP) and stem cells.
---
Amber Rainey, RN
Registered Nurse
Amber Rainey grew up on the Grand Mesa, right here in Colorado, and received her Bachelor's in Nursing from Mesa State College. She has extensively trained with Dr. Rollins and specializes in bio-identical hormone replacement, food allergies, and autoimmune diseases
Amber is Certified in Chelation Therapy by the prestigious American College for the Advancement of Medicine (ACAM). She specializes in customized IV therapies and directs our IV therapy programs.
She was also the original study coordinator for our participation the NIH funded "Trial to Assess Chelation Therapy".
---
Tamra Hollis, RN
Registered Nurse & Clinical Nurse Educator
Starting her career in the medical arena over 15 years ago as an Emergency Medical Technician in Ouray, CO Tamra went on to broaden her professional career as a Registered Nurse in beautiful Western Colorado. Graduating from Mesa University, she holds degrees in both Fine Arts and Nursing, a testament to her ongoing thirst for balance between academia and creative expression.
Since becoming a nurse in 2004, Tamra has gained extensive experience and exposure to many avenues of nursing, but her love of holistic medicine resonates deepest. She is now exploring novel ways in which to nurse, integrating the healing powers of nutrition and alternative therapies supported through Knowledge, Love, and Compassion.
Tamra specializes in IV therapy, Low-Dose Allergy and Immunotherapy, and offers educational guidance to support patients through their healthcare journeys.  Tamra is also the current study coordinator for our participation the NIH funded "Trial to Assess Chelation Therapy 2".
---
Medical Assistants
Our medical assistants undergo an extensive training program that includes a comprehensive checklist of competency.  Under the direct oversight of Dr Rollins and a team of experienced nurses, they have had exceptional one-on-one training and are proficient at the daily tasks of managing the flow of patient labs, prescriptions and phone calls, as well as the lab and treatment services including blood draws, skin testing for allergies, and administration of immunotherapy treatments.  They also serves as clinical educators, helping our patients with guidelines on prescription and natural therapies as well as review of food allergy results.
---
Brooke Grotts
Medical Assistant & Clinical Educator
According to Brooke, "working as a MA and clinical educator at the Integrative Medicine Center has provided me with continuous learning, training and challenges. Together we strive every day to provide each patient with the customized care they deserve. "
She enjoys the variety of duties within her job that make everyday so enjoyable.  Whether that be assisting with cosmetic procedures or injections, food allergy testing, low dose immunotherapy, weight loss, HRT or thyroid education.  "Every patient is so unique and I feel blessed to be a part of each patients journey."  In the future she intends to further her education and knowledge in functional medicine and nutrition.
In her free time Brooke loves being a dog mom, attending live music events and enjoying the different venues the western slope has to offer.  She also loves traveling with family and recreating some of her favorite destination's cuisine at home.
---
Micah Feller
Medical Assistant & Clinical Educator
Micah especially enjoys doing the "hands-on" work of a medical assistant, such as blood draws and injections.  Oddly enough, she also enjoys paperwork (unless it involves insurance…).
"Working at The IMC is such a gift because I'm constantly learning.  From new functional medicine discoveries, to procedures new to the IMC, I'm right in the middle of it and always expanding my knowledge."
She finds the most challenging aspect of being a Medical Assistant, particularly at the IMC, is "keeping my knowledge-base up to speed with the new things the office is incorporating, such as new IV's, supplements, and treatment protocols."
While working full time, Micah is also currently going to school at Colorado Mesa University.  Her goal in the near future is to acquire a License in Practical Nursing, and eventually a BSN.   In her spare time, she is usually playing soccer, spending time with my family, and traveling.
---
Patricial Sandoval
Medical Assistant & Clinical Educator
Patricia's favorite part of being an MA is that there is always something new to learn – "I feel like I am constantly expanding my knowledge."  She especially enjoys assisting with the injection procedures
Her favorite thing about working at the IMC is that "everyone is so welcoming, and liking what you do as well as enjoying the company of the people you work with is what can turn it into a lifelong career".
She enjoys spending time with her husband and son, hiking, camping and four-wheeling and appreciates that working at the IMC allows her time to travel.
---

Bret Brouse, BS
Medical Assistant & Clinical Educator
Bret's favorite part about being an MA is communicating with patients.  "Learning about patients while getting to know them and doing our best to help improve their quality of life is incredibly fulfilling.  Every day I get to learn more about medicine and science through experience and interaction."
One of the things he enjoys about working at the IMC is "There's always a compliment being thrown out there or a smile on someone's face. The environment is warm and welcoming which isn't common in a clinic."
His bachelor's degree is in mathematics and physics and he plans to eventually return to school to earn a PhD in Physics.  However, "my experience at the IMC has me considering pursuing education in medicine instead."
Bret enjoys the seclusion and beauty of nature in our area.  In his free time he enjoys learning, so he spends a lot of time studying or expanding his knowledge on new topics.  He also also enjoy drawing, reading, and cooking.
---
Monica Cullinane, RYT
Certified Health Coach & Holistic Nutritionist
Monica is a Certified Health and Nutrition Coach, graduating from the Institute for Integrative Nutrition in NYC, and is trained in different dietary theories, eastern and western nutrition, modern health issues, personal growth and development, and health counseling. She works with our patient in person and over the phone or internet, and also offers small group wellness workshops at the IMC.
She is also program director and teacher at The Academy of Yoga, having practiced and studied yoga for 2 decades with the most prominent yoga instructors in the world. She is an Experienced 500 hour Registered Yoga Teacher & Trainer with Yoga Alliance & Iyengar Yoga certified.
She teaches Yoga full time, leading retreats, classes, privates, specialty workshops and teacher trainings. Her teaching style is a distillation of her intensive studies, where she imparts to her students the wisdom gained through course work, practice and dedication.
---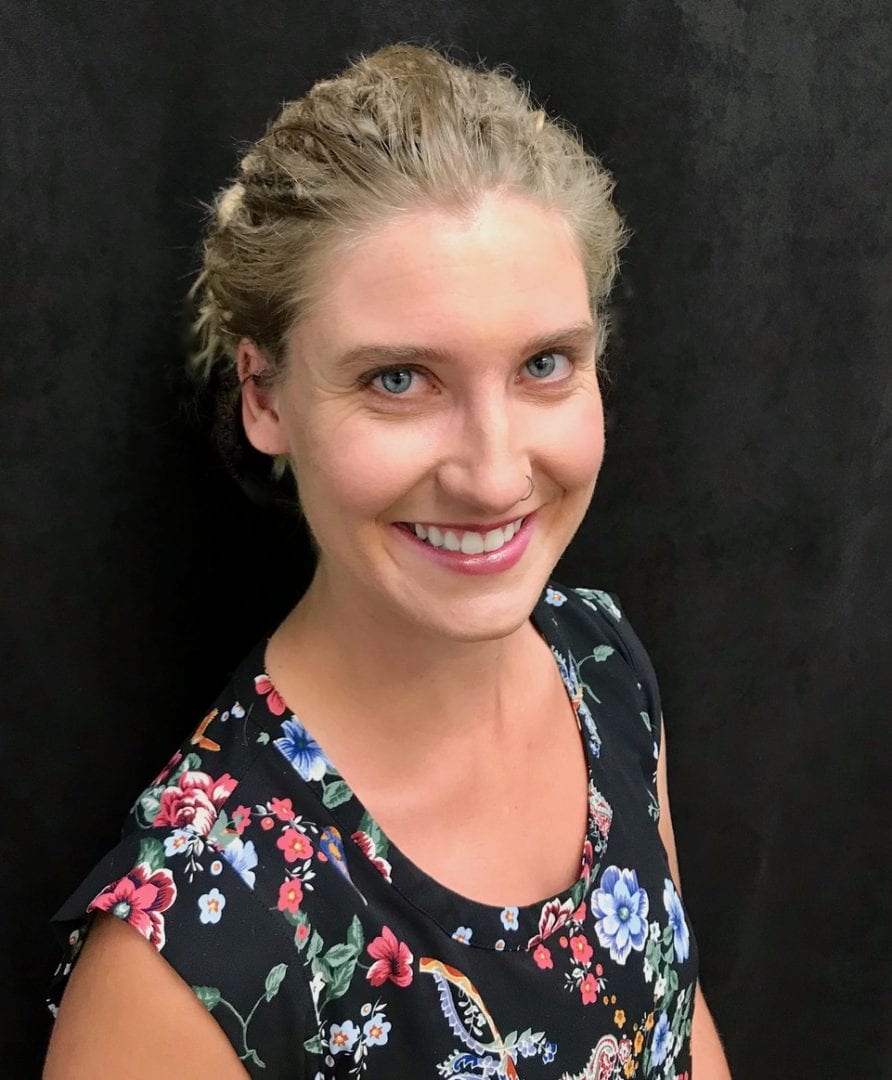 Brooke Kollman, BS, RYT
Nutrition & Wellness Coordinator
Born and raised in Minnesota, Brooke moved to Colorado to obtain her B.S. in Integrative Health Care at MSU Denver.  She is a board certified Health and Wellness Coach and a registered Yoga Instructor.
Brooke was drawn IMC because the center holds the same philosophies as she does. Each person is unique, dynamic, and multi-faceted, thus requiring a personally tailored approach to health and wellness.
In her free time, Brooke is outdoors, exploring the mountains. She is an avid hiker, backpacker, climber, and highliner. She's in love with all Colorado has to offer!
---
Danace Arthur, BS, MPH
Nutrigenomics Counselor
Danace is a native of Western Colorado and has always enjoyed the natural beauty surrounding the Grand Valley. She attended Mesa State College, obtaining a Bachelor's Degree in Biological Science in 2001.
While working several years in the field of infectious disease, she discovered the need to support the community through education. She then worked for over 10 years in the Public Health arena and obtained a Masters of Public Health Degree from Walden University in 2012.
Her background in health education and disease prevention coupled with her passion for investigative research, fits beautifully with the integrative medicine approach to wellness and the exciting new field of Epigenetics.
Danace provides Nutrigenomics Counseling based on individual genetic reports from 23anMe. Where healthy methylation and epigenetic expression are central to whole being support.
---
Receptionist
---
Gina Grotts
Office Manager & Receptionist
Gina has Associates degree of Occupational Studies in Business Administration and Technologies. She "loves everything about working at the IMC." More specifically, she enjoys coordinating an amazing team of highly efficient and caring staff whose #1 goal is our patients' health and wellness.
Running the front office at the IMC takes my full arsenal of business administrative knowledge to ensure patients receive the best service we can give. Having a professional background and my own lifestyle choices revolve around holistic and functional medicine, it is truly a blessing to be apart of this amazing company. I believe in and have experienced everything we do, which makes me the ideal person you would want to speak with when you call our office for the first time."
Gina has lived in Grand Junction since 2000. She and her husband enjoy the Western Colorado terrain for dirt-bike riding and the occasional glass of Palisade wine on their patio.
---